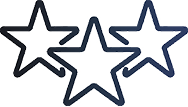 Branded
stocklots

Best
prices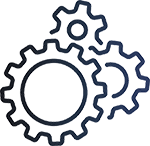 Premium service with
the greatest discretion
StockOver, international brands supplier !
StockOver is a clearance wholesaler, importer and exporter of branded stocks

(B2B company)
Our compagny offers to its business relations a strong partnership based on efficiency and respect. We guarantee a key service from the order to the delivery, in compliance with the needs and instructions of both suppliers and customers.
Cookware, tableware, beauty and hygiene, linens, storage and cleaning products, luggages... We offer a large range of homeware products.
The warehouse is situated in the North of France, in the heart of Europe, a prime location for international trading. Operating in markets across the globe, we are used to work with the best brands and offer the best deals at really competitive prices !
AN EASY AND EFFICIENT ORDER PROCESS
Our team offers outstanding services to ease the purchasing process.
Sales meeting
On site, by phone or video

Proforma invoice validation
Logistical details, pictures and quality controls are sent on request

Order preparation
According to your requirements

Delivery
Transport management carried out by StockOver (on estimate) or collected by customer

Do not wait and
join us !
Do not miss the best deals. If you want to be aware of our new stocklots and regular deliveries, sign up to our newsletter. We let us know.
LET'S MEET
You're welcome in our office, to visit our Showroom. You can also participate to one of our events.
StockOver exhibits its branded clearance homeware products on several tradefairs throughout the year :
- International Trade Fairs
- Private events in our Showroom
- Business meetings in private rooms (hotels…)
During these events, you can discover all our references !
It's the opportunity to make really good deals, share pleasant moments and create a reliable and long term partnership !
BUSINESS MEETING - EUROTRADE - IAW - Several events are planned on January 2022 !
Let's click on the image below to know more