+ 50
Shipping to 50 countries (international network of clients)
+ 16 000
pallets in constant stock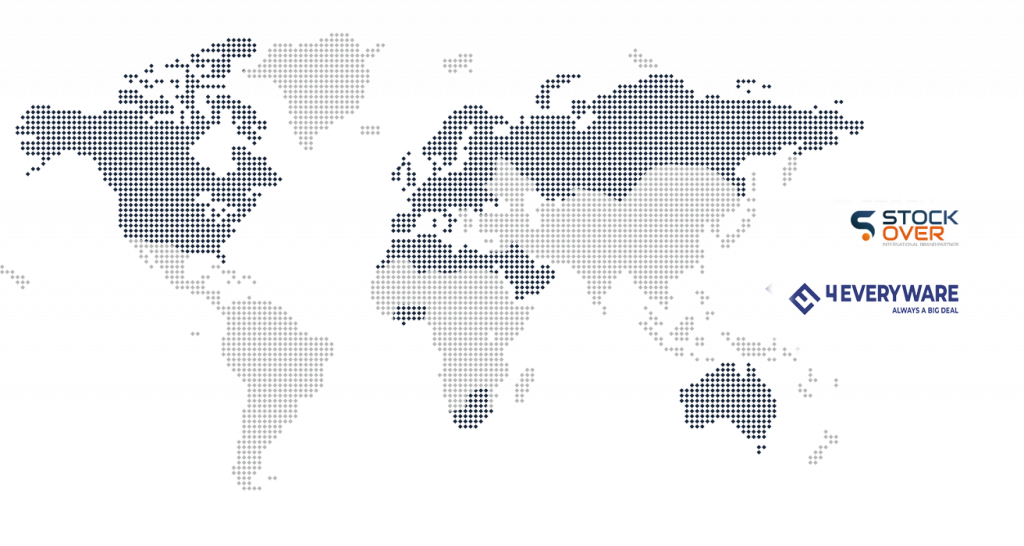 StockOver, international brand supplier !
StockOver is a clearance wholesaler, importer and exporter of branded stocks (B2B company).
The warehouse is situated in the North of France, in the heart of Europe, a prime location for international trading. Operating in markets across the globe, we are used to work with the best brands and offer the best deals at really competitive prices !
StockOver offers to its business relations a strong partnership based on efficiency and respect. We guarantee a key service from the order to the delivery, in compliance with the needs and instructions of both suppliers and customers.
The company pools its know-how and tools with its Dutch partner, 4everyware, so that you can benefit from a wider catalogue of products : products from well known brands, thanks to the very good relationships they both have with various manufacturers and other partners.
Created in 2012, StockOver has become a key player in large volume stock clearance in France and keeps on developing worldwide.
Stockover is proud to count among its customers the greatest names in retail and hard discount.
You want to clear a stock and you need to find a trusted partner, who can help you to find the best path ?
You are a retailer or importer, looking for high quality items ?
Let's get in touch with StockOver team. We have a perfectly suitable solution for you !
Our sales, administrative and logistics teams are at your disposal. Feel free to contact using their direct line.
A PREMIUM SERVICE
We handle your order in respect of all your needs and specific instructions. You just have to ask your sales manager for it.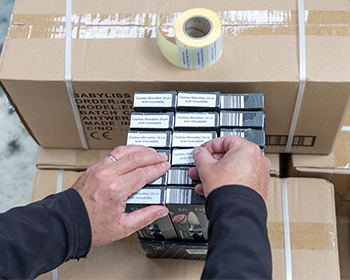 Labelling items and package